By Devon Suits, Army News Service July 15, 2020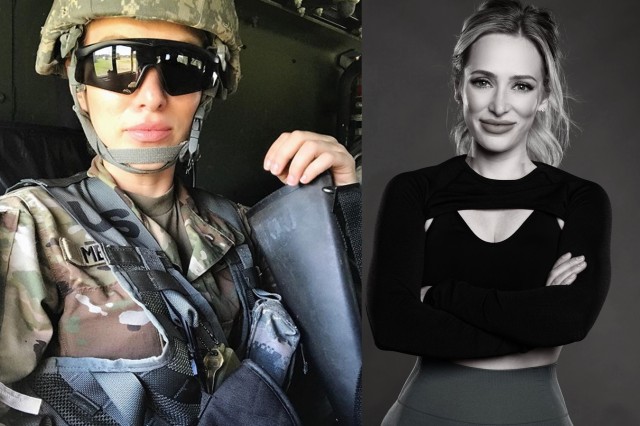 Second Lt. Christina Meredith is a signals intelligence officer with the Texas National Guard. She said she overcame years of abuse at a young age to become an Army officer. A former Ms. California pageant winner, she is also an author of a bestselling memoir, national speaker, aspiring politician, and founder of a non-profit organization that helps advocate for foster care reform. (Photo illustration courtesy of 2nd Lt. Christina Meredith)
WASHINGTON — Moments after pinning on her new rank during a virtual commissioning ceremony in early June, 2nd Lt. Christina Meredith smiled brightly as she pumped her arms with excitement.
As a new signals intelligence officer with the Texas National Guard, Meredith fought hard to become a military officer — a priority she set nearly 20 years ago after attending a Navy Junior Reserve Officers Training Corps summer program at the age of 14.
Overcome by emotion, Meredith tightly clasped the rank insignia on her uniform as she closed her eyes in prayer. A wave of emotion poured over her as she wept tears of joy.
It took a long time to get to this moment, Meredith said. Through all the years of abuse and trauma, through all the times her mother told her that she was worthless, Meredith finally fulfilled her dream.