CLASS OF 2022
Click on photo to view more information on each hall of fame inductee.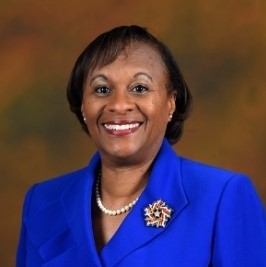 Lieutenant General (LTG) Gwen Bingham is a US Army retired 3-star General and a native of Troy, Alabama. She graduated from Army ROTC as a Distinguished Military Graduate from the University of Alabama in August 1981 with a Bachelor of Science degree in Commerce and Business Administration. She was commissioned a Second Lieutenant in the Quartermaster Corps. Lieutenant General Bingham has a Master's degree in Administration from Central Michigan University and a Master's degree in National Security Strategy and Resources from the National Defense University.
LTG (R) Bingham has held numerous positions commensurate with her rank and served in assignments both in the Continental United States and abroad. LTG (R) Bingham deployed to Kuwait and Afghanistan in April 2010 in support of Operations Iraqi Freedom and Enduring Freedom. She has been a trailblazer serving as the first woman to hold numerous positions as a General Officer. They include: The Army's 51st Quartermaster General and Commandant of the US Army Quartermaster School; Commanding General, White Sands Missile Range; and Commanding General, Tank-automotive and Armaments Life Cycle Management Command. She culminated over 38 years of service in her final assignment as the HQDA Assistant Chief of Staff for Installation Management, The Pentagon.
LTG (R) Bingham's professional affiliations include: Council on Foreign Relations, member; National Association of Corporate Directors; Blue Star Families Board of Directors (Vice-Chair); Owens and Minor, Incorporated Board of Directors, Independent Director; Military Child Education Coalition, Life Member; Association of the United States Army, Life Member; ROCKS, Incorporated, Life Member; and Delta Sigma Theta Sorority, Incorporated, Life Member.
LTG (R) Bingham was selected to the 2021 Quartermaster Corps Hall of Fame; named a 2021 "CNN Champion for Change" and is the recipient of the 2019 White House Correspondents "Be Fearless" Award; the 2019 Joint Women's Leadership in Excellence Meritorious Service Award; the 2018 Ellis Island Medal of Honor; the 2018 Women in Defense Service to the Flag award and the 2014 Rock of the Year award. She and her husband, Dr. Patrick J. Bingham, have two adult children and reside in Leander, Texas.
LTG Gwendolyn M. Bingham
USA (Ret.)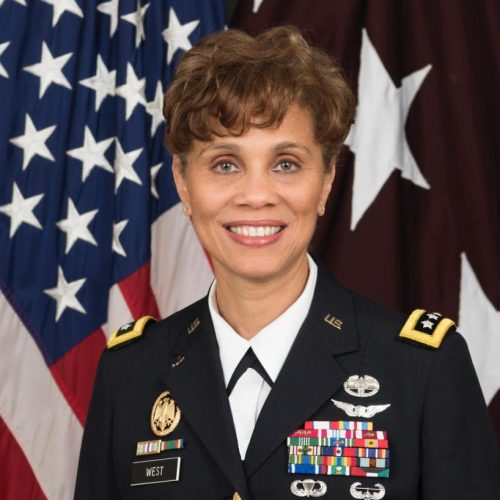 Lieutenant General (ret) Nadja Y. West is the 44th Surgeon General of the US Army and the former commanding general of the US Army Medical Command (USAMEDCOM). In 2015 West became the first African American woman in the Army's history to achieve the rank of Lieutenant General, and is currently the highest-ranking woman graduate of the United States Military Academy. A graduate of The George Washington School of Medicine and Health Sciences, West completed residencies in Family Medicine and Dermatology and has held various clinical, operational and leadership positions throughout her more than 30-year career as a Soldier.
In her culminating assignment in the Army as the Surgeon General (TSG) and Commanding General of USAMEDCOM, West managed a budget of $11 billion and led the Army Medical Department (AMEDD) consisting of more than 130,000 dedicated healthcare professionals comprised of Active, Guard and Reserve Soldiers, Department of the Army Civilians, contractors and volunteers serving around the globe. In her role as TSG, West was the senior medical advisor to the Secretary of the Army and the Chief of Staff of the Army. During her tenure, she led the AMEDD through the most comprehensive transformation that the Joint Health Services Enterprise has seen
in over three decades.
West gratefully acknowledges the trailblazers who helped clear the path for her to follow, and the shoulders upon which she stood to climb to the heights she was able to achieve. She is continuing to blaze the path for others to follow. Among West's accomplishments are several Army firsts. In 1999 she was the first woman selected to be the Division Surgeon for 1st Armored Division (Iron Soldiers!), the first woman selected as the Joint Staff Surgeon in 2014. As the Joint Staff Surgeon West was the advisor to the Chairman of the Joint Chiefs of Staff (CJCS) on all things medical.
In addition to West's military awards, decorations and honors, she holds an honorary degree of Doctor of Public Service from the George Washington University (GWU), and an Honorary Doctorate of Humane Letters from Methodist University. In 2016 West received the GWU Distinguished Alumni Achievement Award; and became one of the inaugural Monumental Alumni award recipients in 2021. She is the recipient of the 2019 Daughters of the American Revolution Margaret Cochran Corbin Award. In 2020, the CEO Forum Group selected West for the 2020 Transformative CEO Award in Leadership in the category of Military.
West was a Hauser Leader at the Harvard Kennedy School Center for Public Leadership 2019-2021, and is currently a Distinguished Fellow of the Fuqua/Coach K Center on Leadership and Ethics. She serves on the boards of directors for Nucor, Tenet and Johnson & Johnson. She is a trustee of the National Recreation Foundation, and of Mount St. Mary's University; and is on the boards of the Bob Woodruff Foundation, Americares, and the Olmsted Foundation. She also serves as an independent director on the Board of Governors of the NCAA.
She and her husband Don have two awesome adult children, Sydney and Logan
LTG Nadja Y. West
USA (Ret.)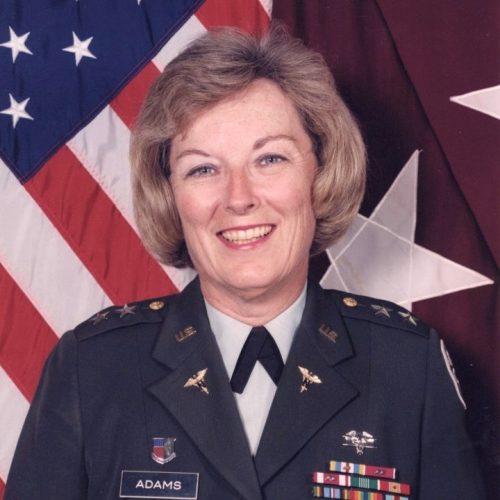 MG Nancy Adams entered active duty in 1968, serving as a medical-surgical nurse at Brooke Army Medical Center, Fort Sam Houston, TX, for several months before and after her attendance at the Army Medical Department (AMEDD) Officer Basic Course. At that time, the war in Vietnam was rapidly escalating. However, her next assignment was not to the battlefields of Vietnam but to the détente of Korea where she worked in the medical intensive care unit as a general duty nurse. After returning from Korea in 1970, Adams joined the staff at Moncrief Army Community Hospital at Fort Jackson, SC, where her initial assignment was evening/night relief supervisor followed by a stint in the emergency room. In 1972, the Army sent young Captain Adams to the Catholic University of America where she earned a master's degree in medical-surgical nursing.2 At this early stage in her career, Adams' keen insight, savvy judgments, and reliable performance were evident and increasingly led to more challenging positions.
Completing graduate school in 1974, Adams next served at William Beaumont Army Medical Center in El Paso, TX, as master nurse clinician in intensive care. In 1978 she became director of the Intensive Care Nursing Course at Fitzsimons Army Medical Center in Aurora, CO. Two years later, Adams became a member of the Health Services Command Inspector General team, following that broadening experience with a tour of duty as associate in the Office of the Assistant Secretary of Defense (Health Affairs) in 1983. She matriculated at the Army War College in Carlisle Barracks, PA, in 1985, garnering knowledge, honing skills, and creating personal networks that would facilitate and shape her future career trajectory. In 1986, Adams functioned first as assistant chief and later as chief of the Department of Nursing at Frankfurt Army Regional Medical Center in Germany. Returning to the states in 1989, she became the Office of the Surgeon General nurse consultant.
Then in December 1991, Adams was promoted to brigadier general and became the 19th chief of the Army Nurse Corps.3 As her assistant chief, Adams chose Colonel Terris Kennedy. The basis for that selection resided in Kennedy's ability to form personal linkages with others in positions of influence and her expertise in personnel matters. Those attributes essentially made it possible for Kennedy to administer the Army Nurse Corps on a daily basis while Adams' attentions were significantly focused on the broader spectrum of her other AMEDD positions.4 While chief, Adams also served as director of AMEDD Personnel, assistant surgeon general for nursing, and commander of the U.S. Army Center for Health Promotion and Preventive Medicine. She was the first Army Nurse Corps officer to serve in the latter two positions.
Over her statutory four-year tenure as chief, Adams made numerous contributions. As the Corps' most senior leader, a few of her many achievements included conceptualization of a new model of Army nursing practice; support for innovative nursing programs that reduced costs, improved patient access, and enhanced quality of care; the revamp and decentralization of the structure and function of Army nursing research; utilization of nursing informatics officers in formulating Department of Defense clinical information systems; and enhancing Reserve and National Guard nurses' inclusion in the total force. Moreover, Adams "worked tirelessly to minimize and mitigate the loss of Army Nurse Corps authorizations within the context of a massive Army drawdown."5 She supported the provision of nursing assets for Operation Provide Promise in Croatia, Operation Restore Hope in Somalia, and Operations Uphold/Maintain Democracy in Haiti. Adams recognized the imperative and championed the initiative to document the heritage of the Army Nurse Corps when she approved a years-long project to research, write, and publish a history of the Corps. She also backed the selection of an Army nurse for the trail-blazing assignment as company commander, a harbinger of the ensuing development of command opportunities for Army Nurse Corps officers.
In 1995, the scope of Adams' activities as Army Nurse Corps chief transferred to her successor. She subsequently assumed command of the Southwest Health Service Support Area and later commanded William Beaumont Army Medical Center, another landmark accomplishment for a female and a nurse. In 1998 she was promoted to major general, the first Army nurse to earn a second star. Next, Adams took command of Tripler Army Medical Center, HI, the Pacific Regional Medical Command, and served as command surgeon of the U.S. Army, Pacific. Finally with 35 years of Army service, she retired from active duty in June 2002.
After leaving the Army, Adams shifted her attention to new challenges. She began employment in the federal government's Senior Executive Service working for TRICARE, the Department of Defense healthcare program. Afterwards, she became one of the founders of VetFed Resources, a firm that offered "innovative and responsible management and technical solutions to today's most pressing problems." Adams also served as a senior partner with Martin, Blanck & Associates, a healthcare consulting, business development, and acquisition assistance organization.7 When not traveling for business or for pleasure with family and friends, Adams makes her home in Fort Lauderdale, Florida.
MG Nancy R. Adams
USA (Ret.)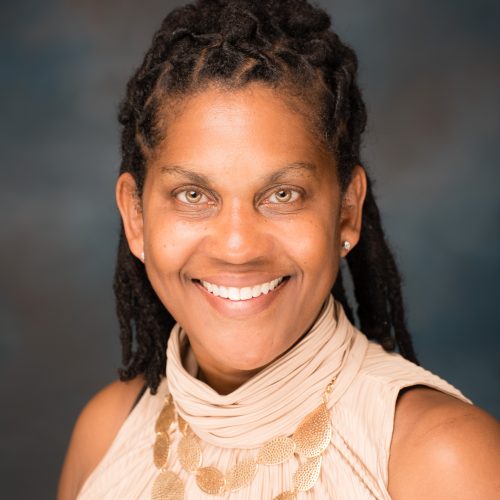 Colonel (Retired) Kirsten Brunson began her Army journey with an ROTC scholarship earned at ROTC Basic Camp at Fort Knox, KY. She graduated from the University of Maryland at College Park with a B.A. in Criminology and, via a cross-enrollment program, was commissioned through Howard University's ROTC program. COL Brunson took an educational delay to attend UCLA School of Law, where she was a member of the Law Review. In 1992, she entered active duty in the JAG Corps.
On her first assignment to Germany, she met a young Infantry lieutenant and married him in 1993. As part of a dual military couple, she served at Fort Bragg, NC, Fort Campbell, KY, Fort Hood, TX, and the Washington, D.C. area. Her assignments include Chief of Claims at XVIII Airborne Corps, Legal Advisor to the Field Investigative Unit, 701st MP Group (CID), Deputy Chief of the Defense Appellate Division, Deputy Staff Judge Advocate for US Army Special Operations Command, and Regional Defense Counsel for the Southeast Region. In 2008, COL Brunson was selected as the first African-American female to serve as an Army judge. She served as a Circuit Judge at Fort Hood, TX and Fort Bragg, NC.
COL Brunson holds a Master of Laws (LL.M.) with a specialty in Military Justice from the Judge Advocate General's School of the Army and was recognized as an expert in military justice. Her awards and decorations include the Parachutist's Badge, Legion of Merit, Meritorious Service Medal, Shield of Sparta (National Infantry Association), and Keeper of the Hourglass (7th Infantry Division).
COL Brunson retired from the Army in November 2015. Outside of the Army, COL Brunson has served as school board chair for Freedom Christian Academy and Site Director of Children's Ministry at Manna Church. She has worked for the Rick Herrema Foundation, taught at a homeschool co-op, and has homeschooled her son. She currently serves as co-chair of the Military and Veteran Judges Committee of the National Association of Women Judges, advisor to the Spouses Club of Lewis-McChord, Merit Badge Counselor for the Boy Scouts of America.
COL Brunson has been married to LTG Xavier T. Brunson for 28 years and they have three children (Raechel, Rebekah, and Joshua).
COL Kirsten V. Brunson
USA (Ret.)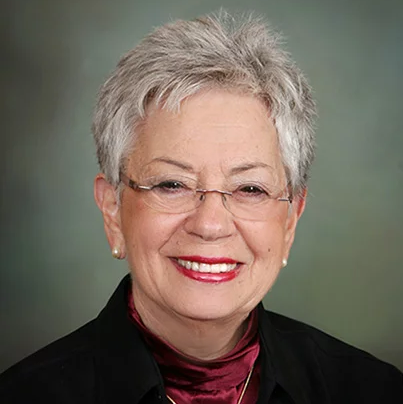 COL Jeri I. Graham, USA (Ret) earned her BSN Degree from the State University College, Plattsburgh, NY; MSN from Boston University School of Nursing; and Nurse-Midwifery Certificate from Meharry Medical College, Nashville, TN. She was board certified as a Nurse-Midwife and initially a Diplomate in the American College of Health Care Executives.. She had a wide variety of civilian clinical and academic experiences prior to commissioning in the Army Nurse Corps in 1978. After serving as Chief, Nurse – Midwifery Services at Fort Campbell, KY and the Frankfurt Regional Medical Center, she returned to CONUS and was assigned first as Maternal-Child Health Supervisor at Fitzsimons Army Medical Center, then Assistant Chief Nurse at Martin Army Community Hospital, Fort Benning. GA. She then was selected to serve as Chief Nurse at Walson Army Community Hospital, Fort Dix, NJ. She was then assigned as the Acting Chief Nurse at Brooke Army Medical Center, FSH, TX. After one year she then moved to Fort Bliss, TX to serve as Chief Nurse at William Beaumont Army Medical Center. Her last Chief Nurse assignment was at Walter Reed Army Medical Center where she concurrently served as Chief Nurse of the North Atlantic Regional Medical Command and the Walter Reed Healthcare System. Her final assignment was to serve as the MEDDAC Commander at Fort Leonard Wood, MO.
Colonel Graham earned the coveted Air Assault Badge and the Expert Field Medical Badge. She is a graduate of the Army War College and was selected as one of 4 Outstanding Alumnae in 2019. On active duty, she was awarded the "A" designator for professional excellence. She is a Life Fellow in the American College of Healthcare Executives. As a civilian, she served as President of the Army Nurse Corps Association, as a Commissioner on the NC Governor's Veterans Affairs Commission, and Vice-Commander/Legislative Chair of the NC Veterans Council. She received the NC Governor's "Order of the Long Leaf Pine" in recognition of her extensive service to North Carolina. She served as a MOAA Chapter President for seven years and as President of the NC Council of Chapters. She was selected to serve on the MOAA Board of Directors in 2016 and now serves as the Chair of the Healthcare Committee and also serves as a member of the Council and Chapters Committee. She was asked to start the very first MOAA Virtual Chapter and serves as President of that chapter which now the MOAA Uniformed Services Nurse Advocates Virtual Chapter has 357 members in 50 states and represents 176 congressional districts. Army, Navy, Air Force and USPHS nurses, past and present, are using their powerful voices to advocate for Health Care and other important military and veteran related legislation. She is also now the President of the Council of Virtual Chapters. She is a strong advocate for diversity, equity and inclusion principles in all of her endeavors. She is married to COL Ed Baisden, USA (Ret) and their blended family consists of 6 children, 14 grandchildren and 2 great grands. They reside now in Apex, NC.
COL Jeri I. Graham
USA (Ret.)
Bettie J. Morden was born in August 1921 in Port Huron, St. Clair County, Michigan. She grew up with her parents, William James Morden and Leah Marie "Bonney" Morden, and five siblings. On Oct. 14, 1942, shortly after her 21st birthday, Morden became one of the first women to enlist in the Women's Army Auxiliary Corps (WAAC). She completed basic and administrative training at the first WAAC Training Center in Fort Des Moines, Iowa. During World War II, Morden served at the Third Women's Army Corps (WAC) Training Center in Fort Oglethorpe, Georgia. As a member of the WAC, Morden was quickly promoted to first sergeant of the Headquarters Company, South Post, at Fort Oglethorpe. When World War II ended, Morden was discharged from the Army.
She studied at Columbia University, and earned a bachelor's degree in 1949 and a Master's of English in 1950.
In September 1949, Morden joined the U.S. Army Reserve. She became a second lieutenant in the WAC in 1950. In 1952, she went on active duty as a first lieutenant. She served for 21 years on active duty and worked as a personnel officer with the National Security and Army Security Agencies. Morden also acted as a personnel staff officer at the Defense Language Institute in Washington, D.C. While in the service, Bettie Morden was recognized for her leadership abilities and commanded WAC detachments at Fort Riley, Kansas, and Heidelberg and Pirmasens in Germany. At Fort McClellan, Alabama, she served as the commander of the WAC Training Battalion. In Washington, D.C., Morden was the first executive officer at the Office of the Director WAC. She then served as deputy director to two WAC directors, Brig. Gen. Elizabeth P. Hoisington and Brig. Gen. Mildred I. C. Bailey.
Bettie Morden also served during the Korean War and Vietnam War. On Dec. 31, 1972, she retired with the rank of colonel. For her service, she received the Distinguished Service Medal, the Legion of Merit, the Joint Services Commendation Medal, and the Army Commendation Medal. She was also a graduate of the WAC Officers' Advanced Course; Command & General Staff College at Fort Leavenworth, Kansas; and the Army Management School at Fort Belvoir, Virginia.
In 1974, Bettie Morden came out of retirement to write the second volume in the Army Historical Series, "The Women's Army Corps1945-1978," which was published by the U.S. Army Center of Military History. Her research and work detailing the history of the WAC was a significant contribution to military history and highlighted women's achievements in the military. Morden wrote about WAC directorship and outlined the WAC's struggle to gain Army and reserve status. Her book also helped give women military credit for WAC service. Only after her book was published were women able to attain a rank of lieutenant colonel or higher.
Bettie Morden continued working as an associate staff historian at the Center of Military History until her book was officially published in 1990. In 1991, "The Women's Army Corps 1945-1978" won the Distinguished Book Award from the Society of Military Historians.
Bettie was passionate about women's service in the Army and remained an active supporter of women Veterans. From July 1973 through June 2001, Bettie served as the President of the Women's Army Corp Museum Foundation, the US Army Women's Foundation precursor. It was under Bettie's leadership, the Foundation campaigned and raised funds for a new building for the WAC Museum at Fort McClellan. The building was donated to the U.S. Government and became the official WAC Museum in May 1997. For twenty years, the WAC Foundation continued to support the museum's exhibits and collections, establishing a memorial program and raised funds for a new wing in 1986. The museum operated until 30 September 1999, when Fort McClellan closed because of BRAC. Through Bettie's leadership, the WAC Foundation ensured the Army's support to relocate the museum to Fort Lee, Virginia. The U.S. Army Women's Museum opened on May 11, 2001. Through the work and leadership of Bettie J. Morden, she ensured the stories and contributions of women in the U.S. Army would be preserved and remembered.
Five weeks after the museum's dedication at Fort Lee, Bettie resigned as her inoperable cancer worsened. Sadly, Bettie Morden passed away on Oct. 12, 2001. She is buried in Arlington National Cemetery.
COL Bettie J. Morden
USA (Ret.) - Posthumous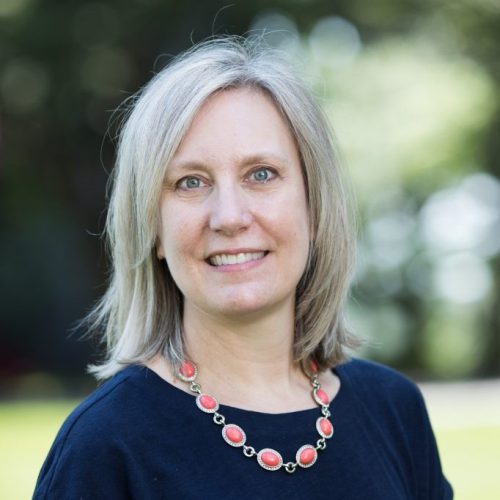 COL (Retired) Diane M. Ryan served as a U.S. Army Signal Corps officer for over 29 years in a variety of command and staff assignments both stateside and abroad. During her last combat assignment with the 1st Cavalry Division in Baghdad, Iraq, she founded a U.S.-Iraqi partnership for military women and worked with several NGOs on peace and security initiatives. She was subsequently selected for Advanced Civil Schooling and completed a doctorate in Psychology at N.C. State University studying the relationships between gender attitudes, egalitarianism, and conflict.
For nearly a decade, Diane was a professor at the United States Military Academy. Among her roles, she was the Director of the Eisenhower Leader Development Program with Columbia University and Deputy Department Head in the Department of Behavioral Sciences and Leadership. During her tenure at West Point Colonel Ryan taught nine different courses to nearly 700 students. She also led the Corbin Forum to educate cadets on issues concerning women and leadership and served as an officer representative (OR) to the Army Women's Basketball Team for nine years. In her five seasons as the Head OR, she was blessed to accompany the team to two NCAA tournaments, two WNIT appearances and celebrate the most winning team in Army West Point Basketball history.
Colonel Ryan continues to educate and inspire young leaders as Associate Dean at the Jonathan M. Tisch College of Civic Life and Associate Professor of Child Studies and Human Development, both at Tufts University. She also serves on the faculty of Thayer Leadership, is a certified executive coach, and sits on several non-profit boards to include Command Purpose – an organization dedicated to supporting women veterans in transition.
COL Diane M. Ryan
USA (Ret.)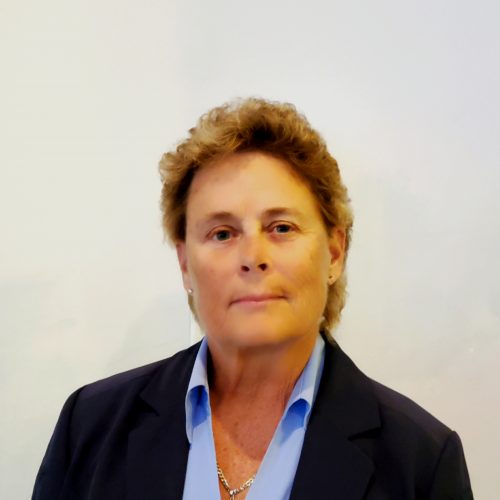 Lieutenant Colonel, retired, Carol Barkalow graduated from the United States Military Academy at West Point in May 1980 as a second lieutenant in the Air Defense Artillery. After three years she switched to the Transportation Corps. She has held a variety of command and staff positions including Staff Officer, Company Commander, Special Assistant to the Chief of Staff of the Army; Battalion Executive Officer, Plans and Operations Officer, and Battalion Commander. She also served as a Division Transportation Officer with the 24th Infantry Division during Operation Desert Storm. Lieutenant Colonel Barkalow retired on 1 September 2002 after more than 22 years of service.
Born in Freehold, New Jersey, Lieutenant Colonel Barkalow grew up in Clifton Park, New York and holds a Bachelor of Science degree from the United States Military Academy.
Lieutenant Colonel Barkalow's awards and decorations include the Defense Superior Service Medal, the Bronze Star, the Army Meritorious Service Medal, the Joint Service Commendation Medal, Army Commendation Medal, National Defense Service Medal, the Armed Forces Expeditionary Medal, the NATO Medal and the Parachutist Badge.
In 1990, Lieutenant Colonel Barkalow published a book, In the Men's House, detailing her four years as a member of the first class of women to graduate from West Point. The book also highlights her first eight years of active duty service. Stories, photos, and interviews with LTC Barkalow have been published in U.S. News and World Report, Newsweek, The New York Times, The Times, Paris Match, The New Yorker, Parade, Self, Women Sports, Female Bodybuilding, the New York Times Magazine, and the New York Daily News.
She has been interviewed for German television and has appeared on American television on the TODAY Show, the CBS Morning News, McLAUGHLIN Hour, CNN Future Watch, NBC Nightside, CSPAN Book Notes, PBS special on West Point's 200th Anniversary, FOX 23 and has done numerous radio and press interviews and was a contestant on To Tell The Truth.
LTC Barkalow has also testified to Congress on the subject of women in combat. In 2010 she was inducted, as a member of the first class, into her high school's Athletic Hall of Fame and in June 2013, she was again honored, as a member of its inaugural class, as a Distinguished Graduate of her high school. In 2012 she was honored by the Florida Business Professional Women's Association as a "First Woman of Tampa Bay." Carol is a past President of The Rotary Club of St Petersburg West and a past Assistant Governor. She is a member of the St Petersburg, Florida Elks Lodge #1224 and holds the position of Esquire (Sergeant at Arms) for the Lodge. She is also the immediate past chair of Congressman Crist's Veterans Advisory Board and is a member of the Bay Pines VA Director's Veterans Advisory Board.
Carol has developed a presentation called A PASSION for Leadership, using the experiences during her 26 years in uniform to convey her definition of effective leadership. She has presented both locally and nation-wide to audiences wanting to hear her message.
In 2013, Carol co-founded a non-profit organization, Heaven on Earth for Veterans, Inc., focused on providing safe, affordable, furnished living quarters to military veterans in need of housing. Currently, there is room for 31 veterans who are either homeless or in need of assistance to share 9 houses in St. Petersburg. Each veteran has his/her own bedroom, and they share the common areas of the house. The veterans' common background of service facilitates mutual support and companionship in a safe environment. Heaven on Earth for Veterans has purchased a vacant lot and are in the process of building their 10th home, which will house another 4 veterans. Articles about Heaven on Earth for Veterans have been written in The Tampa Bay Times, The Weekly Challenger, The Island Reporter and the Beach Beacon. She has appeared on the Fox 13 Segment "What's Right With Tampa Bay." Carol has appeared on the syndicated show Daytime. She has also been honored by the City of St Petersburg as official Sunshine Ambassador for outstanding goodwill and valuable contributions. Carol was honored by the Military Officers Association of America at their National Conference in October of 2016 as a Community Hero for her efforts in helping veterans in need. Carol was also honored in 2018 as an Unsung Hero for the Al Cole People of Distinction Humanitarian Awards (PDHA). In 2019, Carol received the Barbara Bush Citizen Patriot Award from the city of Largo. In April 2021, Carol wase honored by EmpathHealth and the Tampa Bay Lightning as a "Goal Getter", receiving a jersey and a $3000 donation. In December of 2021, Carol was featured on BayNews 9's Segment "Everyday Hero", highlighting the work she does with Heaven on Earth for Veterans.
LTC Carol A. Barkalow
USA (Ret.)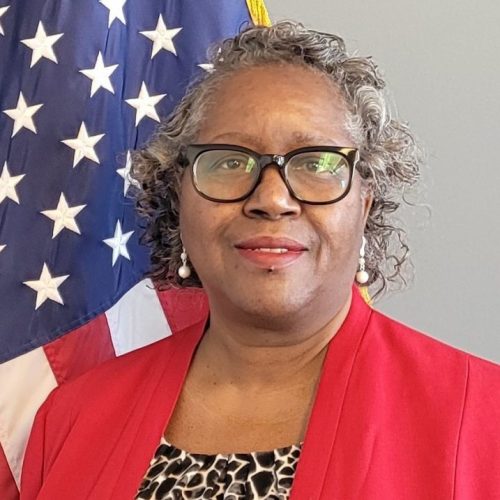 Rebecca has over 45 years of dedicated service to the United States Army and the Department of Defense. She is currently serving and supporting the Warfighters as the Logistic Operations Branch Chief for Director of Operations Division in the Integrated Logistics Support Command for the Communication- Electronics Command.
She served in the Military from 1975 until 2005, entering the delayed entry program in May 1975. She started her active duty service in November 1975 at Fort Jackson, becoming a member of the Women Army Corps. Her military assignments included: Fort Jackson South Carolina, Fort Gordon Georgia, Stuttgart Germany, Fort Hood Texas, Camp Humphreys Korea, Fort Rucker Alabama, Aschaffenburg Germany, Saudi Arabia, Iraq, Fort Irwin California, Camp Kyle Korea, Fort Monmouth New Jersey, Naples Italy, Kaiserslautern Germany, Incirlik Turkey, Macedonia, and Fort Lee Virginia. Rebecca started her Military career as an Avionic Navigational Equipment Repairer and ended her Military as an Electronic Systems Maintenance Warrant Officer. As a communications Technicians, She and her team were among the first on site to establish communication and the last to leave ensuring the communications was maintain at all times. Her Moto was "Communications Always". After over 29 years of honorable service to the Nation, she retired from the Army in September 2005.
While serving as both a Non-Commission Officer and a Warrant Officer, she took the time to mentor others by developing training programs and holding personal coaching sessions to make Soldiers feel more confident and competent. Even when faced with deployments and other adversity challenges, she maintained a positive attitude and encouraged others to do the same. As a Department of the Army Civilian, Rebecca continues that same approach with an open door policy. She has maintain morale within her staff by recognizing each of her employees during the month of their birthday with a card, cake and a potluck.
Rebecca is very active in her community, she has always put Christ first in her life. With every duty location, she has found a church to help in her growth in Christ and one she could be involved with ministry for her and her daughter Regina. She tried being on a choir, but that did not work out, so she moved on to missionary and ushering. Rebecca is an active member of the Ezion Fair Baptist Church in Wilmington Delaware, where she services as a Trustee, Women's Ministry staff, Scholarship Ministry and the Girl Scout Ministry. Being a member of Church that is on the move with many ministries, Rebecca has had the opportunity to volunteer for such things as preparing meals at the Ronald McDonald House in Wilmington, Delaware, visits to local Nursing Homes, donating to women shelters and homeless shelters. Rebecca is also a member of the Leading Ladies Book Club in Aberdeen Maryland that has a twofold mission first to encourage literacy through reading, to discuss and debate good books written by great authors and second as outreach ministry to the women in the Aberdeen community by proving clothing for women, interviews coaching, and financial assistance.
She is currently an active life member of the Warrant Officer Association. While in the Military, she served as the President, Vice President, Secretary and Treasurer of Rheinland-Pfalz Silver Chapter. The chapter supported such organizations with the Fisher House, USO, and the Red Cross with funds, non-perishables, and toiletries. After retirement, she served as the President and Vice President of the Aberdeen Edgewood Silver Chapter. Currently, she is the Awards Chairperson for the Warrant Officer Association. Which involves reading and analyzing the thousands of pages of minutes from every Warrant Officer Chapter around the world, then determine which Chapter deserves the awards.
Rebecca considers herself a "Solider for life". She continues to speak with young people interested in joining the Military, and sharing what military life was like for her and what it could be for them. She tells them about some of her proud moments in the Military like being on the Battalion Color Guard team and having to carry the Army Colors that was very heavy; and how her first permanent duty assignment was to the 48th Aviation Company, an ALL MALE Company, where females when assigned, were re-assigned to the Battalion Headquarters to work in any capacity. In hindsight, she was blessed to learn other skills that she would use later in her career. Additionally, she continues to encourage service members to reach their full potential by actively recruiting personnel for the Warrant Officer's Program. She volunteers her time seeking out promising enlisted soldiers and encouraging them to apply for The Army's Warrant Officer's Program. When she sees a Warrant Officer she has not seen before, she introduces herself and invites them to attend the local Warrant Officer meetings. Rebecca has hosted several events at her home to bring awareness to Women Veterans on the benefits and programs available to them.
Rebecca Isaac is the daughter of Cyrus (deceased) and Annie Bell Johnson in Lugoff, South Carolina. Rebecca has one daughter Regina Isaac, five sisters, Josephine Potter, Mary Nieves (Daniel), Linder Tillman (Randy), Shirley Alston (Derrick), and Brenda Johnson, and three brothers, Cyrus Jr, James, and Herbert Johnson. Rebecca is the President of the New York Committee Family Reunion, where she is planning a reunion for 150 plus family members for a four-day affair. She was a part of the Georgia, Maryland, and South Carolina committees in the past. In her spare time, Rebecca enjoys reading, board games, and entertaining family and friends. Rebecca is proud to be a part of a loving and supportive family. It is indeed a Simple Blessed Family that is a gift that lasts forever.
Chief Warrant Officer Four Isaac's military awards and decorations includes: Legion of Merit; Meritorious Service Medal 2nd Award; Kosovo Campaign Medal; Korean Defense Service Medal; Joint Service Commendation Medal; Army Commendation Medal 4th Award; Army Achievement Medal 3rd Award; Joint Meritorious Unit Award 2nd Award; Good Conduct Medal 4th Award; National Defense Service Medal 2nd Award; Southwest Asia Service Medal with 3 Bronze Service Star; Army Service Ribbon; Overseas Service Ribbon 2nd Award; Global War on Terrorism Service Medal; and Kuwait Liberation Medal.
CW4 Rebecca B. Isaac
USA (Ret.)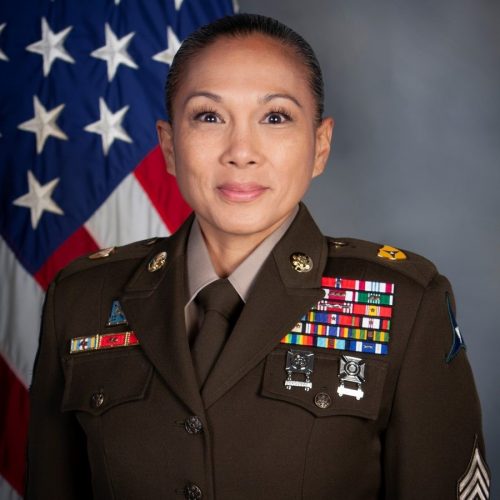 Sergeant Major Diane Cummings has served in multiple leadership positions from Squad Leader to Command Sergeant Major. She is currently serving as the III Corps G2 Sergeant Major at Fort Hood, TX. Her past assignments include 204th Military Intelligence Battalion Command Sergeant Major at Fort Bliss, TX, G2 Sergeant Major for the 1st Cavalry Division, Fort Hood, TX, Sergeant Major for the 513th Military Intelligence Brigade's Theater Ground Intelligence Center-Central, Fort Gordon, GA; First Sergeant of the B Co, 202nd Military Intelligence Battalion, Camp Arifjan, Kuwait; First Sergeant of C Co, 202nd Military Intelligence Battalion, Fort Gordon, GA; Battalion S3 NCOIC, 202nd Military Intelligence Battalion, Fort Gordon, GA; G2X NCOIC, 3rd Infantry Division, Fort Stewart, GA; Intelligence Exploitation Cell NCOIC, 3rd Infantry Division, Fort Stewart, GA; G2 Platoon Sergeant, Fort Stewart, GA; HHD Detachment Sergeant, Camp Zama, Japan; Special Agent in Charge, Zama Field Office, Camp Zama, Japan; Operations NCOIC, D Company, 165th Military Intelligence Battalion, Darmstadt, GE; Tactical Human Intelligence Team Leader, D Company, 165th Military Intelligence Battalion, Darmstadt, GE; Counterintelligence Investigator, D Company (Forward), 202nd Military Intelligence Battalion, Corozal, Panama.
Sergeant Major Cummings has attended the Sergeants Major Academy, Senior Leaders Course, Advanced Leaders Course, Primary Leadership Development Course, High Value Targeting Course, Defense Strategic Debriefer Course, Japanese Language School, Counterintelligence Force Protection Source Operations Course, and the Counterintelligence Agents Course. Sergeant Major Cummings has completed a Masters degree in Business Management with a focus in Organizational Leadership.
Sergeant Major Cummings' awards and decorations include the Bronze Star with one oak leaf, the Defense Meritorious Service Medal, the Meritorious Service Medal with four oak leafs, the Army Commendation Medal with two oak leafs, the Army Achievement Medal with two oak leafs, the Good Conduct Medal (7th Award), the National Defense Service Medal with a Service Star, the Armed Forces Expeditionary Medal, the Kosovo Campaign Medal, the Afghan Campaign Medal with two service stars, the Iraq Campaign Medal with two service stars, the Global War on Terrorism Expeditionary Medal, the Global War on Terrorism Service Medal, the NATO Medal, the NCO Professional Development Ribbon (#5), the Army Service Ribbon, the Overseas Service Ribbon (#6), the Army Superior Unit Award, the Meritorious Unit Commendation, the Driver's Badge, and the Knowlton Award (MI).
CSM Diane G. Cummings, USA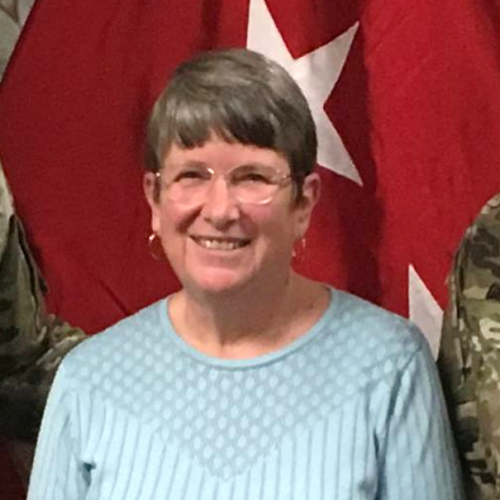 Constance R. Byzinker graduated high school in 1967, and joined the Women's Army Corps (WAC) where she underwent training at Fort McClellan, Alabama. Upon completion of basic training, she remained at Ft. McClellan as a Band member. Managing training events like the gas chamber, she enjoyed this unique experience that most women had never done before. In 1970, she left the WAC as a Specialist 5 to raise a family. In 1973, Connie moved with her family to Virginia and joined the Virginia Army National Guard as a Signal Specialist as the only the second female Virginia Guardsman and the first female Non-Commissioned Officer. She learned her Military Occupational Skill through on-the-job training and scored the highest test score in her Signal unit, proving how competent and skilled women could be if given the opportunity. Connie was promoted to Staff Sergeant in the Virginia Army National Guard just before she transferred to the Washington Army National Guard in 1976.
In the Washington Army National Guard, she was the only female Staff Sergeant in the unit at the time. As a Traditional Guardsman, Connie was soon offered a GS-5 Technician (full-time) position in the Band. She was promoted to Sergeant First Class in the 133rd Band but then applied for and was hired as GS-7 position in the 144th Transportation Battalion and left the Band as a Sergeant First Class to become a Supply Sergeant in the Transportation Battalion. Shortly after, Connie's GS-7 position was changed to an Active Guard Reserve (AGR) Sergeant First Class billet. During the 1988 Army Reorganization, Connie's Transportation unit was transferred to the Reserves and she was promoted to Master Sergeant and hired as an AGR S-4 NCO for the newly formed 540th Aviation Group. She was instrumental in standing up the unit, but within five years the unit was deactivated. Connie moved to the 66th Theater Aviation Command's Supply NCOIC position and remained there until moving to the State Inspector General's office as an AGR Master Sergeant Inspector General, a position she held until her retirement in 2004, with 33 years of uniformed service.
Connie traded in her Battle Dress Uniform for civilian attire, returning to the State Inspector General's office the next day as a GS-9 Inspector General, a position she currently holds. Connie Byzinker has faithfully served her country, as both a Soldier and Civilian employee, for over fifty years. Her incredible work ethic, patriotism and caring demeanor have had a direct and exceptional impact forging a path forward for future Army Women.
Connie Byzinker continually serves as an exceptional role model for all Army Women and has remained a mentor for countless men and women in both the Washington Army and Air National Guard. She is one of the most trusted, respected and revered individuals in the entire Washington National Guard.
MSG Constance R. Byzinker
USA (Ret.)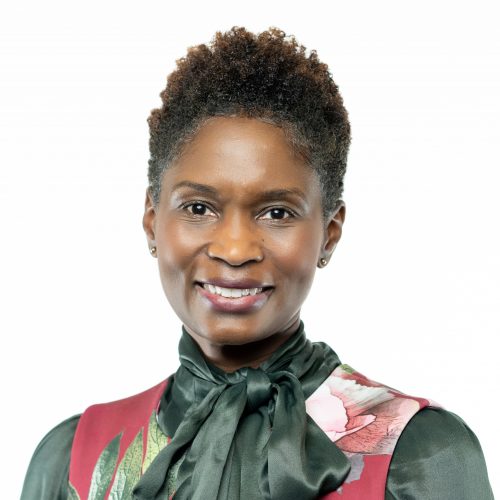 Lachrisha Parker is a proud native of Fort Wayne, Indiana and a Retired Army Master Sergeant with twenty-eight years of honorable and distinguished service to the Nation, she retired in September 2018. Currently she serves as the Community Engagement Manager, for Women in Military Service for America Memorial Foundation, Inc., located in Arlington, Virginia.
Ms. Parker is a Top 10 Finalist for Ms. Veteran America competition 2019, winning 2 Awards for "Top Talent-Showstopper" and "Top Evening Gown-She Wears it Well". Ms. Parker was appointed as one of 12 elite personnel to advise the Department of Veteran Affairs, (Center for Women), Advisory Committee Member on Women Veterans. She also has volunteered as a Dental Assistant with aMission of Mercy (Fredrick, MD), and Walter Reed National Military Medical Center-Bethesda, Restorative Dental Clinic as a dental assistant volunteer. Ms. Parker was the first female veteran to be recognized as the "Veteran of the Game" for the NFL Washington Football Team and Black Rifle Coffee Company in Oct 2021.
Her previous assignments in a multiplicity of leadership positions to include Alert 2K area leader, Assistant Color Guard NCO, Senior Training and Operations NCO, Casualty Assistance NCO, Battalion S-1 NCOIC, Equal Opportunity Leader, Victim Advocacy Leader, SHARP NCO, Executive NCO to the Deputy Chief of Staff, Executive NCO to the Director of OCAR Staff and as the Executive NCO to the Director of the Operation and Training, to the Office of the Chief of Army Reserve (OCAR), Fort Belvoir, Virginia.
Ms. Parker is a graduate of the Adjutant General Corps Basic and Advanced Courses, Primary Leadership Development Course, Basic and Advance Non Commissioned Officer Course, Security Manager Course, Company Trainer Course, Sexual Harassment Assault Response and Prevention (SHARP) Course, Equal Opportunity Leaders Course, HR Plans and Operation Course, DEOMI Leader Team Awareness Course, Reserve Component National Security Course (National Defense Institute). She holds a Bachelor's Degree in Liberal Arts from Excelsior College.
Ms. Parker is a member of the Association of the Unites States Army (AUSA), Women Army Corp – Veteran Association (WAC-VA) Chapter 33, American Legion, National Association of Black Women Veteran (NABWV), US Army Adjutant General Corp, and a lifetime member as a devoted Christian.
Lachrisha Parker and her husband Reggie (Army Veteran) have five children, Amber, Kia, Desmond, Keyana and Reginald Jr (RJ), and their family dog "Boss" currently residing in MD.
MSG Lachrisha Parker
USA (Ret.)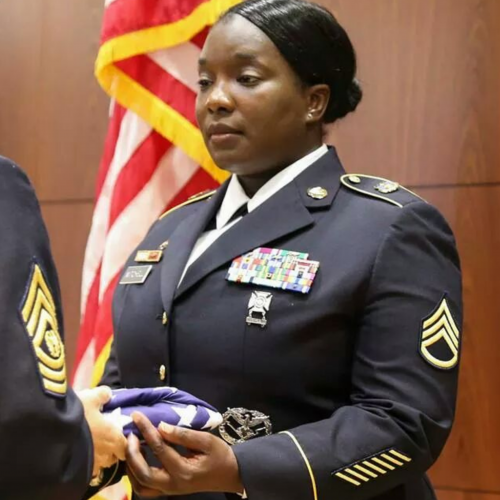 SSG (R) Stephanie Lynn Mitchell hails from Harrisburg, Pennsylvania and entered the Army Reserves in 1990 as a Medical Laboratory Technician. In 1993, she decided to transfer from the Reserves Component to active duty to be a Transportable Automatic Switching Systems Operator/Maintainer. In January 2003 she attended the Army's 79S Career Counselor Course and received the Leadership Award upon graduation. While deployed to Afghanistan, she developed an AVAB Improvement Program that help soldiers increase the score in all areas at a minimum of 10-15 points. Her innovative approach to empower solders for better career options was implemented across the command. For all she had contributed to while serving actively in the military and with her hometown community, in August 2012, Stephanie received a Proclamation from the Office of the Mayor of Harrisburg, Pennsylvania highlighting her service to country and dedication to community. Upon retirement in 2014, she used her platform to educate soldiers on military history and the importance of understanding and appreciating the past. She held her retirement ceremony at the Armed Forces Retirement Home (AFRH) for the soldiers and to provide the opportunity to have the present met service members who came before them.
Stephanie education includes an MBA with a concentration in Human Resources Management from Strayer University and Certificate in Diversity and Inclusion for HR from Cornell University. She currently works in industry supporting the government with her HRM expertise.
Stephanie has dedicated her life to serving veterans and her community. She has been a member of the Women's Army Corps Veterans' Association-Army Women United (WACVA-AWU) of Northern Virginia Chapter #33 since 2004 and is registered at the Women in Military Service for America Memorial (WIMSA or Women's Memorial). She was the 2018 Army Veteran representative for the Women's Memorial Veteran's Day Ceremony which celebrated the 100th Anniversary of Armistice Day. She was featured in the Changing the Faces of Courage Campaign WIMSA social media fundraising campaign that launched on Veterans Day 2018. In 2019, Stephanie, accepted the call to be the National Women's Army Corps Veterans' Association-Army Women United (WACVA-AWU) Liaison for Veteran's Day National Committee (VDNC) for Memorial Day and Veteran's Day events hosted at Arlington Cemetery Amphitheater. Stephanie also had the honor to be a Bell Ringer for the 2022 National Bell Festival Tribute: 200 Years of Harriet Tubman.
She is an avid supporter of not only veterans but other organizations that support the community. She works closely with the Associate Director, Office of Development and External Relations at the University of Maryland to provide an annual Parking Pass Scholarship to a Veteran. Her goal is to be able to make it expand the scholarship and provide transportation assistance to more Veterans and their family members. In June 2021, she accepted the charge to chair the Harrisburg High School Class of 1991 Alumni Scholarship Program. The program was created to provide an annual $1000 scholarships to graduating seniors of the Harrisburg Pennsylvania School District.
In 2021, Stephanie founded Inspiring2bMore LLC to provide general notary, life coaching, and consulting services. It also aims to connect and highlight individuals, organization and entities that inspire impactful social change. She continues to help veterans; through volunteering her time wherever needed, assisting others by connecting them with valuable resources, academic scholarships and numerous other activities that support the community. She believes that family is important, education, discipline and teaching our youth strong work ethics and values is only the foundation of what they will be tomorrow.
SSG Stephanie L. Mitchell
USA (Ret.)
SPECIAL RECOGNITION OF CHAMPION AWARDS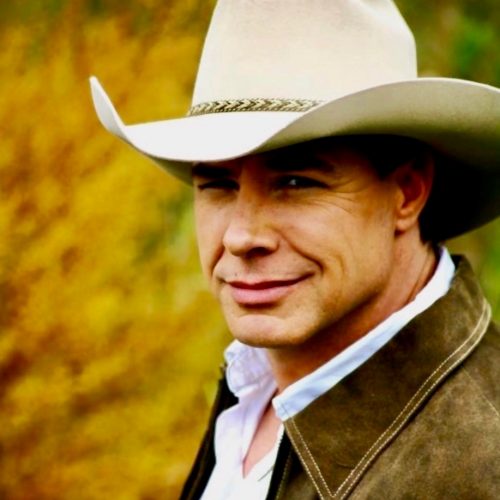 If you were listening to Country music in the late 90's you could not have avoided hearing the chart topping artistry of Michael Peterson. Born in Tucson, Arizona and raised in Washington State, Michael Peterson is a former College Football National Champion who burst onto the country music scene with three consecutive #1 hits in 1997 and 1998. With unforgettable hits like the iconic "Drink, Swear, Steal & Lie" and "From Here To Eternity" Michael emerged as the top-selling new male artist and top new airplay artist two years in a row.
During a unique entertainment career that spans three decades, Michael's songs have reached #1 fifteen times on music charts around the world. A CMA and Academy Of Country Music finalist for Best New Artist, Michael's "Drink, Swear, Steal & Lie" was recently recognized as one of the top 100 Essential Hits of the 90's. Michael's timeless "From Here To Eternity" ranks as the fourth most popular country music wedding song of all time.
In addition to his own hits as a performer, Michael is a proven hit songwriter with unique distinction of having his songs recorded by Hall of Famers and Grammy nominees in Country, Gospel, Pop, Rock, R&B, Latin and Vocal Jazz. Peterson's compositions have been brought to life by Grammy winning superstars like Travis Tritt, Timothy b Schmidt of the Eagles, The Michael Thompson Band, The classic imperials, Ty Herndon, John Berry, Deniece Williams and Bacilos.
Michael Peterson is the recipient of numerous distinguished public service awards. In 2008 was chosen by the U.S.O. and the U.S. Army as the sole recipient of the distinguished Bob Hope "Spirit of Hope" medal for service to the nation and the servicemen and women of the Armed Forces following his 9 tours to Iraq and Afghanistan where he performed over 150 concerts for deployed service members.
Since he began supporting Active duty, Veterans and Military families in 2005 Michael has delivered over 500 performances and helped raise millions of dollars in support of Veteran Service Organizations and non-profits. In addition he has also served as spokesperson and fundraiser for Special Olympics, U.S. Selective Service, The Ronald McDonald house, The U.S.O, Saint Jude children's research Hospital, the American Legion, the New Holland Corporation and the US Army.
With 24 studio and live albums to his credit and concert tours in 22 countries he shows no signs of slowing down anytime soon. Following two years of leading Branson's #1 musical concert show "Raiding The Country Vault" Michael is now preparing for the launch of his own Las Vegas show "NASHVEGAS NIGHTS"
Michael has been a contributing author for nine books including the New York Times best-selling "Chicken Soup for the Soul" series. Michael's most recent book is a delightful children's book called "Little IsGood" co- written with retired U.S. Army Colonel and Army Women's Hall Of Fame inductee Jill W.Chambers, who also happens to be Michael's wife.
While Michael and Jill currently own a home in Las Vegas. You might say they live all over the world. When they are not on a tour in Europe, Brazil or Asia, they are serving Veterans here at home and spending time with their five grand children.
Michael Peterson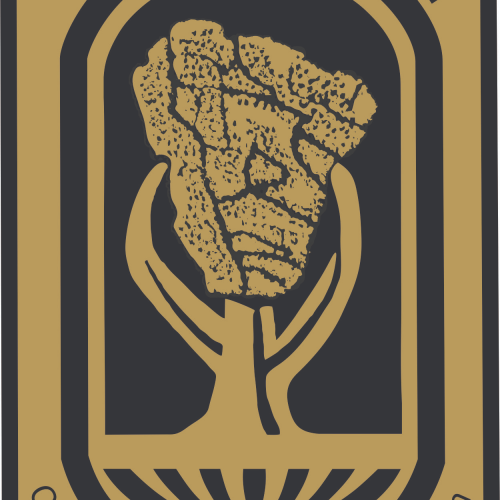 The ROCKS, Inc. is a tax-exempt non-profit organization under Section 501(c)(3) comprised of ROTC and Military Academy Cadets, active duty, reserve component, commissioned officers and active duty or reserve component warrant officers and Department of Defense GS12 and above civilians. The organization was formed to provide mentorship, professional development, and social interaction to strengthen the officer corps. In addition to the R.C. Cartwright Scholarship Fund, the "Leadership Outreach" program provides the opportunity for teams consisting of ROCK members to visit Historically Black Colleges and Universities (HBCUs) to provide professional career development guidance to ROTC students.
The Rocks, Inc. began in the mid-1960s as an informal meeting of Army officers assigned to the Command and General Staff College at Fort Leavenworth, Kansas. The group initially met to help each other "survive" at Fort Leavenworth, and many members continued to meet after being reassigned to the Pentagon and elsewhere in the greater Washington, D.C., area.
In the years that followed, the group grew. On October 9, 1974, along with Colonel Robert B. Burke, General Roscoe Cartwright led an initiative to formally organize the growing network. They dubbed themselves the No Name Club until they agreed on a formal name. On December 1, the No Name Club assembled to ratify an official name when they were informed that General Cartwright and his wife, Gloria, died in a plane crash near Dulles Airport.[5] The No Name Club soon voted to name itself The Rocks, Inc. and established the Roscoe C. Cartwright Scholarship Fund in their namesake's honor.
Today, The Rocks, Inc. has 23 active chapters across the Army Leadership Outreach: The Leadership Outreach Program is designed to assist students in successfully transitioning from college to the active military. Teams of 3-5 officers visit over 20 historically black colleges and universities (HBCU) annually. The teams are typically led by a general officer or colonel. The outreach team presents seminars to ROTC cadets on Army socialization, evaluation systems and financial management for newly commissioned officers.
The ROCKS, Inc.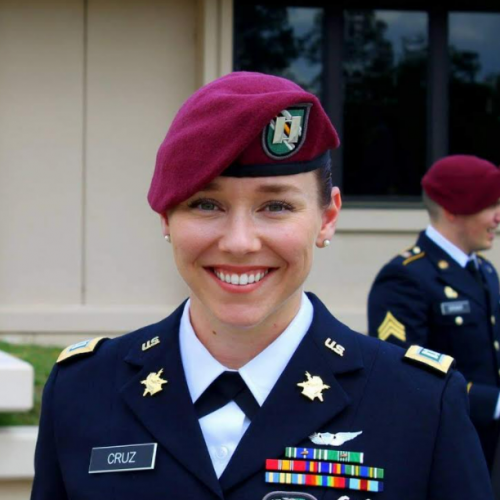 CPT Megan Tucker was born in Charleston, SC and went to high school in Summerville, SC. She went on to get her Bachelors and Master degrees from Winthrop University with a Arts Degree in Modern Language (Spanish). After graduation she joined the Army in 2011 as an OH-58D Kiowa Warrior Pilot: transitioned to Special Operations Forces--Psychological Operations, when the Army removed her airframe from its inventory. Has been in PsyOp since 2016.
always been a fitness enthusiast: ran track and cross country in high school, participated in Ranger Challenge in Army ROTC, competed in and coached CrossFit for a decade; recently competed in the Tactical Games.
She started The Valkyrie Project as a way to bridge the gap for females to prepare for previously all-male jobs and schools in the military. No programs were available to help women train according to their own biology and physiology that were affordable or provided an online community. Especially because all feeder service branches for elite jobs and schools were not previously open to women (infantry specifically), Meg wanted to ensure women with the heart for the job had the training they needed to compete with their male counterparts for these elite opportunities.
Currently, she is a student at the Naval Postgraduate School in Monterey, California, studying for a Master of Science degree in Information and Political Warfare
Of note, The Valkyrie Project is not a not for profit: but the LLC does make charitable contributions and keep costs down as much as possible to make intuitive training for female service members accessible to all ranks.
CPT Megan Tucker